Reading time: 5-7 minutes
First of all, Merry Christmas everyone! I was actually thinking of writing about Christmas, but I ended up not writing any special post about it. So now, I'm gonna talk about what most people make in the end of the year, and abandon 2 or 3 months after (or even earlier than that).
Yes, it's the so-called "New Year's Resolution".
I find New Year's Resolution kinda amusing, because it gives so much sparks and spirit to everyone who makes it (at first), before it turns into a "burden" and makes you go "nyeh" and "mehh".
I'm not gonna lie, I can still remember how I made several new year's resolutions and didn't really achieve any of them, like learning how to cook and learning how to drive a car-- I did learn a few times but didn't have the time to really commit to it.
I reviewed as many resolutions that I could remember and read several articles about why we fail our new year's resolutions.
Here are three reasons for failing to achieve one's stated goals (Baumeister and Heatherton 1996, as cited by Koestner, 2008, p. 61):
1.

Unclear and vague goals.
It's better to state "I'm gonna lose 20 kg this year" rather than "I'm gonna lose some weight".
2.

Failure to follow up and measure our progress
It's better to weigh yourself every Monday rather than feeling your pants to know if it has loosened like you want it to.
3.

Weak self-control and self-regulation when facing challenges
And this is probably the root of all failures when we're holding onto our New Year's Resolution. We tend to compromise our goals and add a lot of excuses to support it.
Now that I know why I (almost) always failed in my New Year's Resolutions, I am planning not to fail in my 2014's Resolutions. After a week of sleepless nights, thinking of what should be my 2014's resolutions (nah, just kidding, it didn't take that long) I came up with a set of New Year's Resolutions, or what I call "My impulsive New Year's Resolutions".
1.

Read books.
I used to love reading books, then the era of comic books came. Then movies. Then internet has ruled my world (I bet it rules your world too). I have friends who read books, and seeing them made me realize that I am missing so much things by not reading books.
If you ever heard someone said "Why read books? Everything is on the internet now, idiot" and you are buying that, you are on the wrong track. E-books are surely nice, but can you stand reading a 300-paged-book on your computer screen? I honestly can't. So starting next year, I'm planning to start reading a book for each month. Wait for me, my intelligent-full-of-knowledge friends.
2.

Run.
As much as I want to run from reality (And you know you want to do that as well, folks) What I mean by "run" is I want to literally start running as a part of my routines. As you know, running has become a trend, and from that trend, I say "Why don't I turn it into a healthy habit?". I used to play basketball back when I was in high school but now running really seems like an easier sport with no-less health advantages than basketball. By easier I mean I don't have to arrange time with friends who play basketball. Running? There are more fellows you can just ask to run with you.
I did my first 5K run last week. It was exhausting, but so refreshing that it feels like you've washed your brain when you're done with the running. So I'd like to start running every week.
3.

Blog.
Yes. Blog. I know my relationship with blog has been on and off (really). The first time I started blogging, I was so expressive that I never really filtered what I was writing. Then I thought that I should make a brand new blog to not only showcase my ideas, but to also give helpful information for the readers in some ways. It turned out that becoming too concerned about what I post on my blog only made me a worse blogger. The second blog stopped, and I just started a new one. This blog.
In 2014 (and so on) I want to just share. I'm learning to take the phrase "Sharing is Caring" seriously, and therefore that's what I'm gonna do consistently from now on.
I would love to add a lot of other resolutions, and I do know there are things I want to fix or achieve (something that goes like "I want to ace my final exams, I want to finish my ultimate thesis--there I said it, and graduate, and get a job or a master's degree scholarship overseas", and so on).
But to me, those are part of my life goals. (I. should. get. them. done. I really should).
While New Year's Resolutions to me are simple and measurable things that I wanna get to improve my quality as a human being.
New year's resolutions are there not to become your burdens, not to change you and push you to become what you are not. So pick your own new year's resolutions that you think would make you feel good, look good, or get more out of life. :3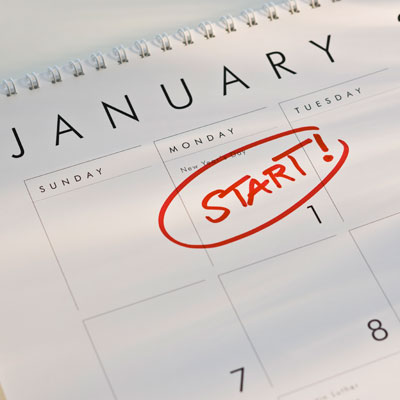 Let's start!
====================================================================
Quick facts:
Top 10 New Years resolutions for 2014 according to
University of Scranton. Journal of Clinical Psychology
| | |
| --- | --- |
| Rank | Top 10 New Years resolutions for 2014 |
| 1 | Lose Weight |
| 2 | Getting Organized |
| 3 | Spend Less, Save More |
| 4 | Enjoy Life to the Fullest |
| 5 | Staying Fit and Healthy |
| 6 | Learn Something Exciting |
| 7 | Quit Smoking |
| 8 | Help Others in Their Dreams |
| 9 | Fall in Love |
| 10 | Spend More Time with Family |
| | |
| --- | --- |
| Type of Resolutions (Percent above 100% because of multiple resolutions) | Data |
| Self Improvement or education related resolutions | 47% |
| Weight related resolutions | 38% |
| Money related resolutions | 34% |
| Relationship related resolutions | 31% |